Regional Affairs
Regional Affairs

Approximately 20 neighbors attended our January update meeting with School Board Members Dan Storck and Steve Hunt - thank you for those of you that came.

Mr. Storck provided updates on many topics and then he and Mr. Hunt took questions from residents.

Here's a summary of the meeting:

Elementary School

A preliminary site plan for the elementary school from FCPS Design and Construction has been uploaded to the Yahoo group and can be viewed at: http://groups.yahoo.com/group/LaurelHill/files/Maps%20of%20LHCA/1614-02-001-UTILITY-DIM.pdf
The FY 2008-2012 CIP was approved and includes moving up Laurel Hill Elementary School to open in September 2009. The school bond needs to be approved in November for the funding (so please get out and vote).
Mr. Storck fully expects the school will be built on site is not aware of any plans to move the elementary school from its current site.
The school will be a 36-room, 950 student school and is similar in layout to Island Creek Elementary School on Beulah Road.
Mr. Storck has asked Christine Morin to put together a Community Elementary School Advisory Committee to ensure that the community has input into the programs at the school. If you are interested in participating, please email Christine
Boundary Study
The boundary decision will be made on February 22. The School Board will be discussing SCSS on Monday at 8:00pm at Luther Jackson MS. Mr. Hunt and Mr. Storck are still collecting data and have not made any decisions yet regarding which option to choose.
The Board has asked Facilities to answer the following questions: the potential of using 95 as the boundary line, the potential of using Lorton Road as the boundary line, the impact of keeping in Lorton Valley, and reviewing the Lake Braddock delay.
Mr. Storck mentioned that amendments can be made to the current boundary options.
There has been some discussion of delaying the boundary study, however Facilities has said that SCSS is over capacity today and to wait will make the school grossly over capacity.
Mr. Storck is trying to determine how the Laurel Hill Elementary School boundary study in 2008 will impact SCSS.
There have also been discussions to enlarge South County w/a wing. Mr. Storck believes the current size of 2500 is large enough for a high school.
Middle School
The politicians continue to work towards a solution to building a MS, but right now the School Board is focused on the boundary study.
There is a reverter clause in the Memorandum of Understanding that indicates a MS must be built on the MS site by 2012 or the land will revert to park land and/or be returned to the federal government. The School Board and Board of Supervisors are aware of this.




Documents in Adobe Acrobat PDF format require the free Adobe Reader to view. If you don't have Adobe Reader already, you can Download it here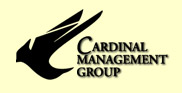 This web site is a service of Cardinal Management Group, Inc.